ASU Accreditation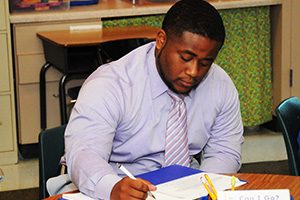 The Southern Association of Colleges and Schools (SACS) is the accrediting body for the educational institutions in the southeastern region of the United States, 11 states and Latin America. The Commission on Colleges (COC) is the division overseeing accreditation of higher education institutions in the region. SACSCOC is recognized by the U.S. Department of Education as the accreditor of over 800 institutions. Member institutions of the SACSCOC have the responsibility to ensure all accredited institutions provide effective programs and services based on agreed upon requirements. According to the SACSCOC website, accreditation from SACSCOC means that an institution has been evaluated by their peers against a common set of standards and that the institution has:
a mission appropriate to higher education;
resources, programs, and services sufficient to accomplish and sustain its mission;
clearly specified educational objectives that are consistent with its mission and appropriate to the degrees it offers;
that it is successful in assessing its achievement of these objectives and demonstrating improvements.
Southern Association of Colleges and Schools Commission on Colleges
1866 Southern Lane
Decatur, GA 30033-4097
(404) 679-4500
SPECIALIZED ACCREDITATION
Certain academic programs at Albany State University have been accredited by the following:
Council of Social Work Education (CSWE)
Association of Collegiate Business Schools and Programs (ACBSP)
Council of Accreditation of Educator Preparation (CAEP)
American Academy of Forensic Sciences (FEPAC)
Accreditation Commission for Education in Nursing (ACEN)
American Chemical Society (ACS)
Accreditation for Counseling and Related Education Program (CACREP)