Founder's Day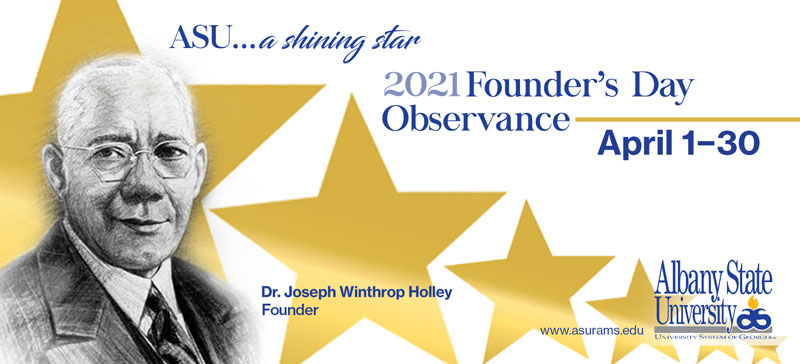 Honoring Dr. Joseph Winthrop Holley
In 2020, the pandemic caused each of us to adapt to our "new normal." It radically changed our lives yet we grew stronger as a University.
Every year, we honor our founder, Dr. Joseph Winthrop Holley, during the week of Founder's Day. We were unable to host our 2020 Founder's Day Celebration. This year only, we will celebrate the 118th anniversary of the unsinkable, indestructible Albany State University by honoring our beloved founder for the entire month of April.
Throughout the month, there will be virtual events for alumni and supporters. Socially distanced, on-campus events will be open to faculty, staff and students only, due to health and safety guidelines.
Schedule of Events