Campus Update 11/17/20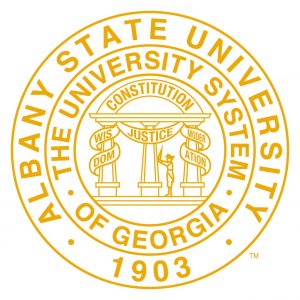 Special Message from the President: Preparing for the End of Fall 2020 Semester and Important Spring 2021 Information
From: President Marion Ross Fedrick
To: Students
Re: Preparing for the End of Fall 2020 Semester and Important Spring 2021 Information
Date: Tuesday, November 17, 2020
Dear Golden Rams,
While this semester has been unlike any other, I cannot be prouder of how you have persevered. Each of you deserves rest and relaxation during this upcoming season. It is due to your individual and our collective commitment to adhering to appropriate safety guidelines that we have not seen a dramatic spread of COVID-19 throughout our campus.
There has been a reported increase in COVID-19 cases across the country and various jurisdictions (cities and counties). With that in mind, please be aware that there are varying levels of requirements and protocols across the country.
Please consider that the protocols we have put in place on campus do not necessarily exist everywhere. You should continue to be a responsible Golden Ram when you return home, and mask up, social distance, wash your hands regularly, and follow guidelines from the Centers for Disease (CDC). As the fall semester ends I want to share with you some important updates.
Fall 2020 Semester
The last day of face-to-face classes is November 24.
University offices will operate as normal on November 25.
Residence Halls will close on November 25. All students must check-out by 12 p.m.
Read the fall check-out information here.
University offices will be closed November 26 – November 27.
Fall 2020 semester final exams will be held remotely November 30 – December 3.
We will host our fall 2020 Virtual Graduation Recognition Ceremony at 10 a.m. December 12 via the ASU official YouTube channel.
Preparing for Thanksgiving Break
We encourage you to begin solidifying your holiday break plans and ensure that those plans follow health and safety guidelines as provided by the CDC. Please continue to wear face coverings, wash your hands regularly, and practice social distancing. After all, the most important gift you could give thanks for, and give to others this season is knowing you are healthy. You should take advantage of our free on-campus COVID-19 testing.
Free COVID-19 Testing
We encourage you to test as early as possible prior to leaving campus at the conclusion of the fall 2020 semester. On-campus testing will be available November 18 and 19, and November 23 and 24, from 1 to 4 p.m. at the L. Orene Hall Building on East Campus and the old campus bookstore building, (next to the student center) on the West Campus. The test does not require an appointment.
Student Health Services will use the Abbott BinaxNOW rapid test. The test is a nasal swab, and your individual results are ready within 15 minutes and on-site. Student Health Services personnel will be present each test day to provide and confirm test results, and forward them to the Georgia Department of Public Health.
While at Home for the Holiday Break
Students are encouraged to continue to mask up, social distance, wash hands, limit social gathering and avoid large gatherings, including large holiday gatherings with guests. Masks are to cover the nose and mouth.
After you arrive at home, consider quarantining for the first 14 days. This protects your household members in case you are infected; it also protects you if they are infected.
If quarantine is not possible, stay physically distant from family household members, wear a face mask, and avoid hugging, shaking hands and other physical contact, for the first 14 days at home.
Students are also encouraged to remind their family and friends to comply with COVID-19 prevention safety measures. Strict adherence to these guidelines is necessary to reduce infection and subsequent transmission to higher risk family members or friends. These safety measures may also prevent contracting the flu. Please review the CDC Holiday Celebrations and Small Gatherings Guidance.
Spring 2021 Semester
In anticipation of our return to campus in January, below are some key items you should be aware of to assist in planning for your return to campus.
Residence Halls are scheduled to open for the spring 2021 semester on January 8 at 8 a.m. Details regarding move-in procedures and appointments will be emailed to students residing in on-campus housing via their official ASU email address prior to January 4.
Spring 2021 semester classes are scheduled to begin on January 11.
ASU is evaluating testing requirements for the spring 2021 semester and will provide additional information prior to the start of classes and to housing move-in.
Spring Break 2021 Modification
As we continue to persevere in the face of this pandemic, we realize that now more than ever we must provide additional opportunities to care for our physical and mental well-being. To achieve this goal during the spring 2021 semester, the University System of Georgia has approved a modification to our spring 2021 academic calendar.
Instead of a weeklong spring break, we will observe five individual instructional days off throughout the semester. This modification is to assist with mitigating the spread of COVID-19, as traveling and congregating in large numbers has been shown to increase the spread of the disease.
The instructional days off are as follows:
Monday, February 8
Tuesday, February 23
Wednesday, March 24
Friday, April 2
Thursday, April 15
There will be no classes held or assignments/assessments due on the instructional days off. Students are encouraged to take advantage of student success resources, such as study table, math and English/writing tutoring, and peer tutoring. The Student Government Association will also coordinate activities focused on physical and mental wellness on these days.
Our instructional days off are strategically placed throughout the calendar to include the following: two breaks before mid-term exams, one break after mid-term exams, and two breaks before final exams. Student success and academic support services will still continue to be available during these days.
Study Tables are offered in person and virtually Monday - Thursday of each week. Students can seek assistance in over 30 courses from faculty or peer tutors in one-on-one or small group sessions.
Virtual Math and English/Writing Tutoring is available Monday - Friday from 8 a.m. to 5 p.m.
Virtual Peer Tutors are highly qualified students who can assist in a variety of subjects and are available Monday - Thursday from 8 a.m. - 8 p.m.
There are no other scheduled academic calendar changes for the spring 2021 semester at this time. The last day of class will be Friday, April 29, 2021. Final exam dates will not change.
Commencement
The ability to host an in-person ceremony will be evaluated and decided based upon the current state of the national public health emergency during the spring 2021 semester. The university will consider all available options to host such ceremonies safely and recognize students from the following classes: spring, summer, and fall 2020, along with spring 2021 graduates.
Continue to check our website, your official ASU email, and official social media platforms for updates regarding campus operations.
Let's continue to be outstanding examples of Golden Rams and continue to mask-up, wash our hands, practice social distancing and follow all other CDC protocols during our time away from campus. Let's finish this semester and start next semester even stronger! #ASUStrong
Go Rams!
Marion Ross Fedrick
President