Campus Update 8/3/20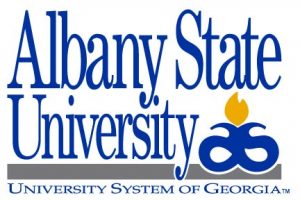 Reunited: Return to Campus – Bookstore Update
Students,
As you prepare for the fall 2020 semester to begin, I wanted to share with you key items regarding the University Bookstore.
The ASU bookstore is now open for ordering textbooks, supplies and merchandise online with shipment to your home address or for curbside pickup at the Student Center. Payment must be made via debit/credit card at the time of ordering. On August 3, financial aid will be available for use when ordering textbooks, merchandise and supplies.
Effective August 3, shopping inside of the bookstore will be by appointment only. Due to the size of the store and social distancing guidelines, occupancy in the store is limited. No general browsing or walking around the store will be allowed at this time. Book your appointment here.
Orders placed online may be picked up curbside at either the East or West Campus. When placing the order, please make your selection as to which site you will pick up the order. The curbside pickup on the East Campus will be at the turnabout on the second level of the Student Center. Curbside pickup on the West Campus will be in front of the Student Center. The bookstore on the West Campus has been relocated to inside the Student Center in front of Rams Hideaway.
Should exchanges or returns be necessary, students may schedule an appointment through the bookstore system to arrange a time to conduct those transactions. Standard return policies and procedures will apply.
Bookstore Hours:
East Campus Hours | August 3-21
Monday – Friday | 8:30 a.m. – 6:30 p.m.
Saturday | 10 a.m. – 3 p.m.
West Campus Hours | August 3-14
Monday and Wednesday | 9 a.m. – 4 p.m.
Tuesday, Thursday, Friday | 11 a.m. – 4 p.m.
How to Order from the Bookstore:
Visit the Albany State University Bookstore online at www.asuramsshop.com and follow the directions below.



Click "Textbooks" link or icon from header.





Search your course materials by course and add course materials to your shopping bag.





Click "Checkout" and follow the prompts to select your delivery method.





Available delivery methods include:

Have your order shipped directly to you

Curbside /limited contact pickup





Payment Method - select Financial Aid (includes Book Vouchers, Scholarships & Veteran's Affairs) and enter your information. Follow the prompts to place your order.




How to pick-up orders from the Bookstore:
An associate will call you to schedule a date, location, and time to pick up your order.





You will also receive an email that confirms your item(s) are ready for pickup before arriving at the store.





A valid photo ID/student ID is required for pickup.





Upon arrival, pull to the curb. Call 229-500-2007 for East campus pickup or 229-500-2008 on the West campus and provide your name, order number, vehicle make, model and color to the team member. A team member will bring the order to your car, verify your ID, and place your order in the vehicle trunk or backseat.

Questions regarding the above process should be made directly to albanystateuniversity@bkstr.com or via phone at 229-500-2007.
If you have any questions regarding the Reunited (Return to Campus) Plan, please email covid19@asurams.edu. Our priority remains the health and safety of our campus community.
Shawn McGee
Vice President of Fiscal Affairs