Meta Online Counseling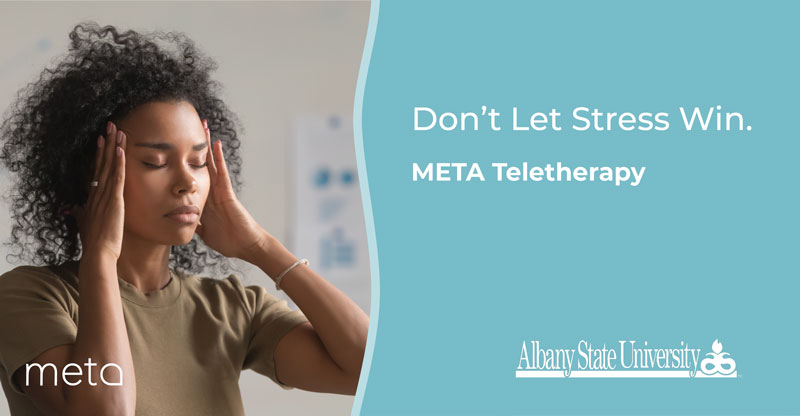 We have partnered with META, a teletherapy platform for mental wellness, to provide students with confidential and easy access to mental wellness providers.
META is a mobile app that delivers easy access to private and confidential counseling services – when and how you want.
The META app includes:
Access to licensed providers of your choice
Video, phone, and chat counseling
Payment by insurance or out-of-pocket
Completely private interactions
META provides articles, videos and other content created just for college students. It also allows you to connect with a provider of your choice, in total privacy. All you would have to do is download the app, identify a provider and inform them that you are a current student at Albany State University.
Don't let stress win, we are here for you today, tomorrow and beyond.
Download the app for free today.