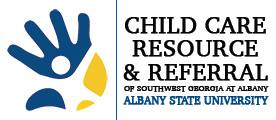 2429 Gillionville Rd. Albany, GA 31707
Main Office Line: (229) 500-2895 Fax: (229) 500-4895 Toll Free Line: (866) 833-3552
In the News
upcoming events
Peer Support Network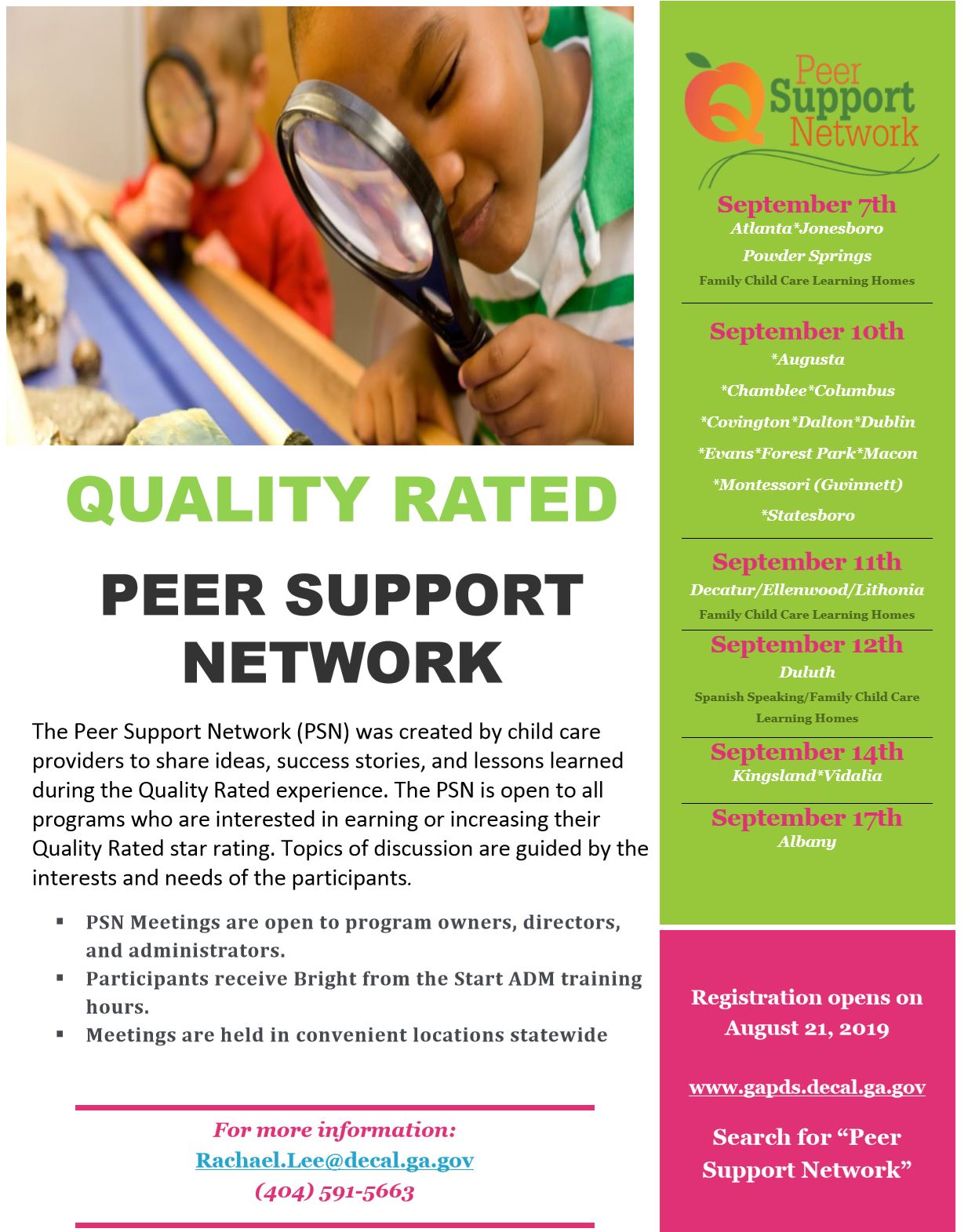 A Message from Edward Rowell,
Early Education Community Partnership Coordinator (Southwest)
Good Morning,
I would like to invite you and anyone that you think might be interested in attending a new course we will be offering from Bright from the Start. "So you want to open a child care facility" is a regionally based training targeted to reach anyone that is interested in opening a child care program. We hope to bring awareness to some important topics that should be considered when beginning the journey to creating a business in child care. Child care is much more than teaching children and providing a safe environment for them to thrive. When we are prepared to the fullest it ensures that we can succeed in the business world
"So, You Want to Open a Child Care Program?" will be conducted in Macon Georgia at Central Georgia Technical College's Macon campus on September 16, 2019 from 10:00am-12:00pm. Space is limited to 30 participants and they will need to register at the link below. Please feel free to contact me if you have any questions. I look forward to seeing you at the training.
https://gapds.decal.ga.gov/Training/Sessions/25643 clink open Hyperlink and it will take you to the page
Edward D. Rowell Sr.
System Reform
Early Education Community Partnership Coordinator (Southwest)
Cell: 1-470-346-1064
Bright from the Start: Georgia Department of Early Care and Learning
2 Martin Luther King Jr Drive, SE
Atlanta, Ga 30334
edward.rowell@decal.ga.gov
Announcing the Family Child Care Learning Home
Licensure Orientation Meeting dates for July -December 2019
To register for one of the meetings, please go to gapds.decal.ga.gov..
Region
Date
Location
Time
1 Northwest Georgia
July 1, 2019

Goodwill Center in Woodstock (Cherokee County)

9425 Highway 92
Woodstock, GA 30188

9:30 am - 4:30 pm
2 Central West Georgia
August 24, 2019

Clayton State University

East Auditorium
5823 Trammell Rd.
Morrow, Ga 30260

9:30 am - 4:30 pm

3 Central East Georgia
October 7, 2019

Comfort Suites Northlake

2060 Crescent Centre Blvd.
Tucker, GA 30084



9:30 am - 4:30 pm

4 Southwest Georgia
November 4, 2019

Albany State University, West/Gillionville Campus

Building B, Science & Math, Room 101
2499 Gillionville Road
Albany, GA 31707

9:30 am - 4:30 pm

5 Southeast Georgia
December 16, 2019

Wiregrass Georgia Technical College

Brooks Hall
4089 Val Tech Road
Valdosta, GA 31602

9:30 am - 4:30 pm

6 Northeast Georgia
September 16, 2019

Dalton-Whitfield County Public Library

310 Cappes Street
Dalton, GA 30720

9:30 am- 4:30 pm
Decal Download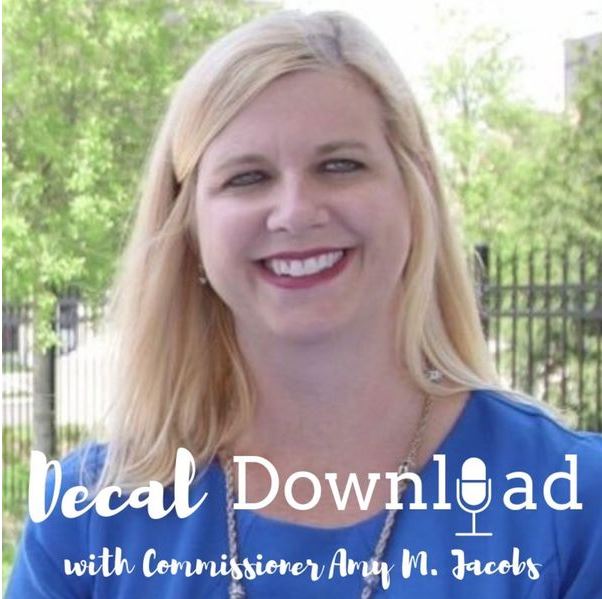 New episodes every Wednesday!
Click the picture to go there now!