TOD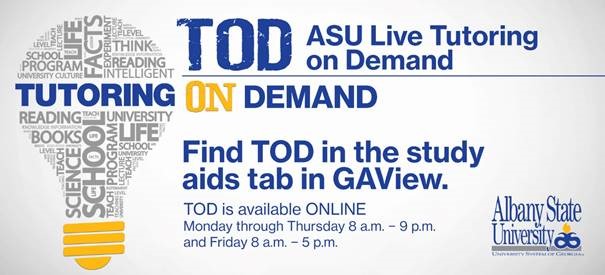 Tutoring on Demand (TOD) is available online every Monday through Thursday from 8 a.m. to 9 p.m. and every Friday from 8 a.m. – 5 p.m.
To Reach TOD:
Navigate to any Course in GaView.
Click the "Study Aids" tab.
Click "TOD- ASU Live Tutoring on Demand."
You will enter a WebEx room where the host of the room will talk with you about what service you are looking for.
You will be connected to the tutor or service needed.