COVID-19 Student Refund Plan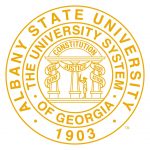 From: Marion Ross Fedrick, President
Shawn McGee, Vice President for Administration and Fiscal Affairs
To: Students
Date: March 23, 2020
RE: Student Refund Plan
Students,
Thank you for your understanding as we work to ensure the safety and well-being of the ASU community. The University System of Georgia (USG) provided guidance on the refunding of housing, dining and other fees for the spring 2020 semester. In response, Albany State University has requested and received approval from the USG to implement a Student Refund Plan for those who have paid these fees for the spring 2020 semester for the services referenced below.
Campus Housing and Dining Services Meal Plan
For students living in Campus Housing and students on the Dining Services meal plan, ASU has requested and received approval to implement refunds, with the following considerations:
For Campus Housing residents, ASU will refund the respective spring semester rate per individual resident, based on their number of unutilized bed nights and the specific rate for the residence hall in which they resided. March 16 is considered the last service date for Campus Housing.


For students on the Residential Dining Services meal plan,

47%

of the respective spring semester rate will be refunded. Commuter (Block Plans) will be refunded based on the unused balance of meals. Any remaining RAM Buck balances for spring 2020 will also be refunded.




47%

of the

access card

fees

(RAM ID Card) which grants access

to

laundry

services

and

Ram Rush

will be refunded.
Other Fees
Consistent with USG guidance, ASU will not provide refunds for fees that support the continuity of instruction and associated student support. These include:
Tuition

Special institutional fee

Athletic fee

Student Center facility fee

Student activity fee

Technology fee

Health fee

Fees associated with individual courses
Withdrawals
Students who choose to withdraw entirely will be refunded in accordance with ASU's normal refund schedule, which can be found at the Student Accounts Calendar.
Additional Details and Timeline
We did not include specific dollar amounts in this email because each student's refund amount and schedule are unique.
We expect to begin issuing refunds the week of March 30. This timeline will allow us to calculate refund amounts, ensure all refunds are compliant with financial aid rules based on the Department of Education's guidance, and give students time to verify their refund method in ASU Banner Web.
The most efficient way to receive your refund is via direct deposit. To receive your refund in a timely manner, please update your student account refund method, immediately.
Visit https://www.asurams.edu/refundpolicy for instructions to set up or verify your banking information. If your refund profile is not established, ASU will mail your refund to you as soon as possible. If a mailed check is preferred, you must ensure the mailing address in your ASU Banner Web account is updated by March 27, 2020.
Students should expect further communication about online and remote instruction, available student services, and support and care. We encourage you to share these communications with your parents and guardians as you receive them. Email communication with students is our primary and most effective method for getting this information to both students and parents. Parents can also sign up to receive separate communication via the ASU Parent/Family Member portal.
Students, pay close attention to your ASU email inboxes and refer to the ASU Coronavirus Update and Resources webpage for the most up-to-date information.
We understand you may have questions about this process, and we invite you to submit those via the
Coronavirus Questions and Comments Form.
Thank you for your patience as we continue to provide care and attention for every student.