2023 Homecoming Parade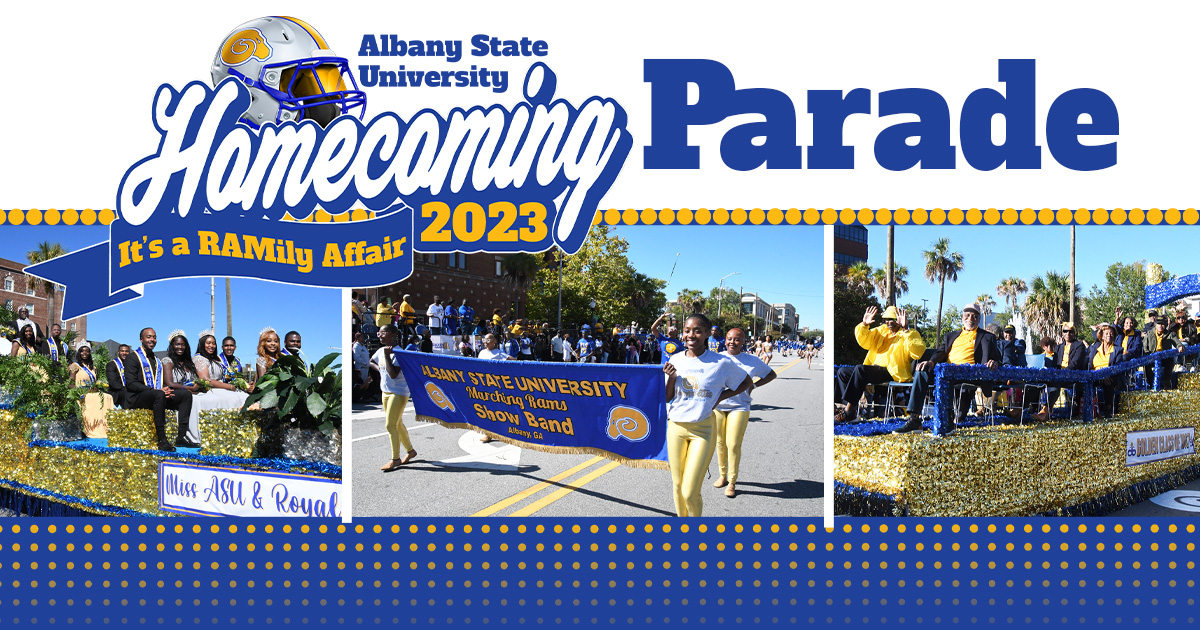 Grab your glitter, pom-poms, and dancing shoes, because it's time to prepare for the Albany State University 2023 Homecoming Parade! The parade will be held on Saturday, October 14, beginning promptly at 9:00 a.m.
While we appreciate and encourage creativity when planning and/or designing your unit, please be mindful that the Albany State Homecoming Parade is a family-friendly event.
The application deadline is Friday, September 22.
If your unit is planning to perform in the parade, a video is required for review by the Homecoming Parade Committee. The video is considered an audition for the parade and should resemble the parade performance in length and content. Remember, the performance must be no longer than two minutes. Videos must be received by Thursday, September 14. Please send the video to asuparade@asurams.edu.
For inquiries, please email asuparade@asurams.edu or contact Alumni Relations Coordinator, Joslyn DiPasalegne, at 229-500-3288.