Office of Career Services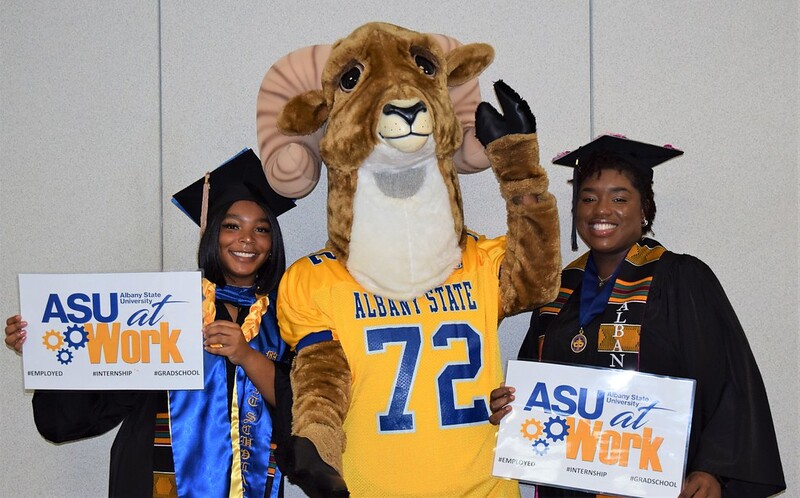 The Office of Career Services provides services for students that will increase their knowledge, understanding, and skill development in best practices to present themselves professionally to the employment community or other professional settings in achieving their career aspirations.

We are committed to developing on-going relationships with employers and community stakeholders, in the public and private sectors, for-profit and non-profit organizations, to increase the visibility of student potential allowing current students and alumni to realize their career goals in their chosen disciplines.
We also collect data on placements in service learning activities, paid internships, employment and continuing education as well as feedback from the employment community on trends in hiring, performance, and next steps.
Vision
CAREER exploration & PROFESSIONAL DEVELOPMENT VISION
To develop, position, and empower students for career opportunities and success through strategic collaboration and aligns with the standard of excellence.
Mission
CAREER exploration & PROFESSIONAL DEVELOPMENT Mission
Career Services provides Relevant, Accurate, Meaningful, Services/Skills for all students and alumni with unlimited resources, a connection of careers, and employer network to impact student resulting in success and progression on their career path.
Contact Us
Admin Staff Office Hours
East Office Location
Contact Information
Monday - Friday
BCB, 3rd Floor- 382
Telephone: 229-500-2009
8:00 a.m. - 5:00 p.m.
504 College Drive
Summer Hours may vary
Albany, GA. 31705

E-mail Address:

careerservices@asurams.edu