Chair's Message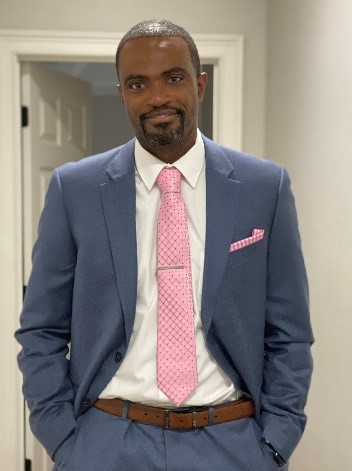 Welcome to the department of Math, Computer Science and Physics. Here at Albany State University, our students in the department learn the skills necessary to succeed professionally in the global workforce. The knowledge and skills gained through the Department of Math and Computer Science prepare students for careers in broad range of information technology opportunities and many related fields. We believe in "Empowering People through Information." The rigorous academic base prepares graduates for careers, including software developer, system analyst, network administrator, database developer, security analysts, software engineer and more. The modern and technologically-rich environment in department provides students with the resources they need for successful careers in Math and Computer Science.
The faculty in the department has received various awards including "Teacher of the Year" awards and "Researcher of the Year" from the university. Furthermore, the faculty demonstrates its mission service through various activities including mentoring and advising our students. As a result, the department has produced many entrepreneurs, doctorial students, and individuals in the corporate sector. Our faculty has also received research funding from prestigious organizations, which include NIH, NSF, and other private sectors. In the department, faculty is dedicated to providing service to the communities such as math workshops to local K-12 schools.
The department offers effective learner-centered instruction, research, scholarship, creative activities, workshops for faculty, staff and students as well as opportunities for students to pursue research and out-of-class intellectually stimulating and enrichment activities. Even though faculty and staff are involved in teaching, scholarship and research, they also play vital roles in providing leadership and obligations at the college and university levels, as well as the greater community. I am confident you will choose our department for your career and I will be personally working with you through your graduation to make sure that you get appropriate knowledge and skills within your chosen program to your expectations and employment or higher education opportunities.
On behalf of the students, faculty and staff, I invite you to explore the many learning opportunities available at the Albany State University and the Math, Computer Science, and Physics Department. For more information about the department, faculty, programs and services, please visit the Website. We also invite you to call the department at 229-500-2280. In addition, visit can be arranged for your convenience.
Chinenye Ofodile, Ph.D.
Chair & Associate Professor
Math, Computer Science & Physics Department