ASU-Turn Academy
ASU-Turn Academy is an opportunity for students to meet in small groups to discuss challenges they are having during the semester, learn specific strategies to help them in the classroom, and learn how to take ownership of their educational experience.
Any student with the desires to improve their academic outcomes is invited to participate. Students with low GPAs, academic alerts, or who have been re-admitted to the institution after academic probation are especially encouraged to attend.
This is not a one-time meeting, but a commitment to be part of an engaged group for the Spring semester. Although ASU-Turn Academy is a voluntary opportunity, participants are expected to be fully committed to attending meetings, engaging in activities, and being open to new ways of approaching college life.
Advisors, faculty members, and administrators may also refer students whom they believe would benefit from this extra support.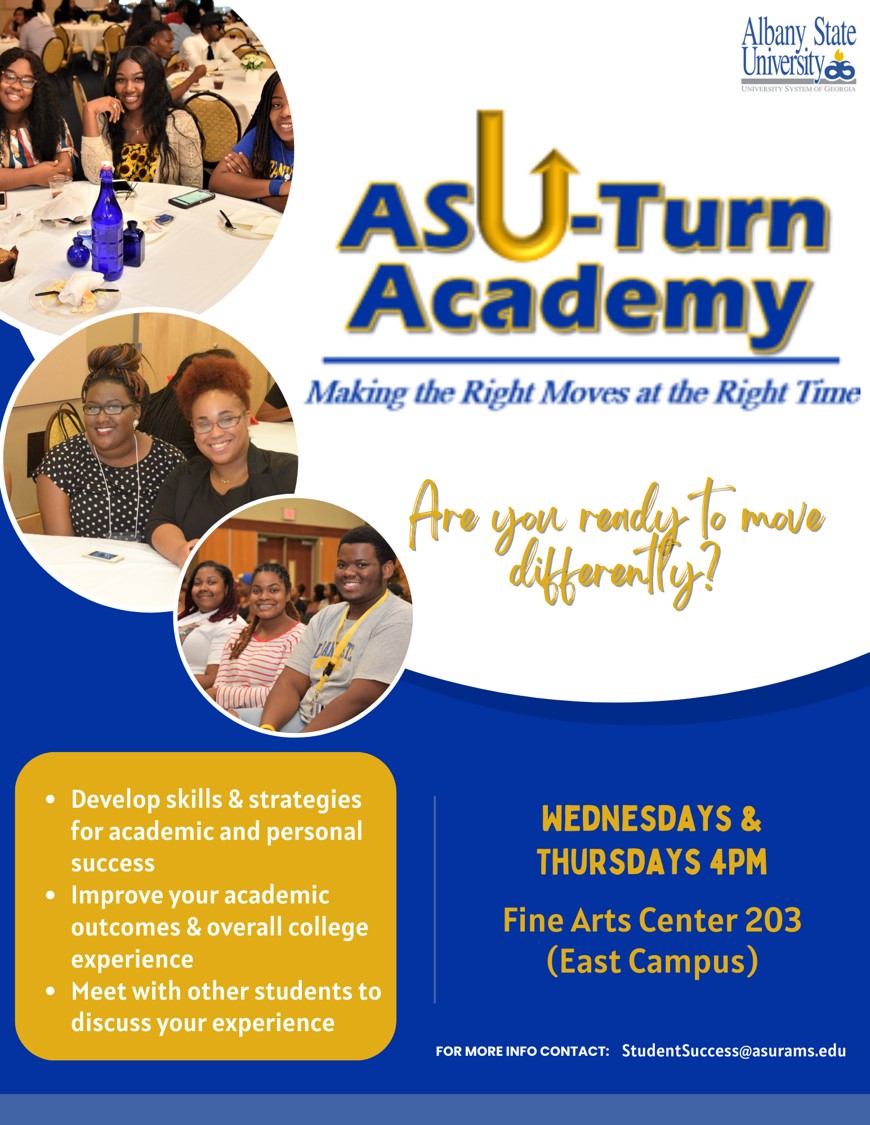 Meeting Dates
Contact Us
| | | |
| --- | --- | --- |
| Student Success | studentsuccess@asurams.edu | (229) 500-2839 |