Organization Registration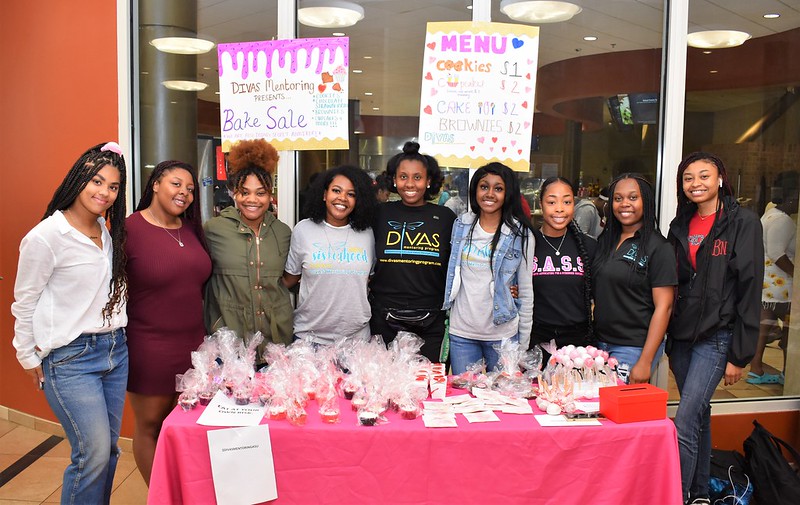 The registration application is necessary to complete for all student organizations. This application will give the Student Leadership & Development area information on who are the officers in each organization, constitution and bylaws, and advisor acknowledgment for each organization. We also are able to determine who completed each step for each organization.
Registered Student Organizations (RSOs) enhance a student's education by providing additional opportunities beyond the curriculum for personal development and growth. Furthermore, the University and the community benefit from the variety of services and activities provided by undergraduate organizations. The University believes that students should be encouraged to participate in organizations that are open to all members of the community and whose activities do not interfere with the policies or programs of the University or with the rights of other members of the community.
To that end, the Office of Student Engagement helps students develop organizations and plan events, provides financial advice and assistance, clarifies University policies and procedures, and authorizes the use of University resources and facilities.
RSOs are bound by the same regulations within the Student Code of Conduct that apply to individual students.
How to Register Your Organization
ALL Clubs or Organizations must register using the below form.

In order to be an active club or organization, you must complete the registration process. Being a registered organization allows your organization to host events for the campus community, request money from the Student Engagement, to reserve space in campus buildings, and to promote yourself on campus via e-mail, flyers, and the college's website, among other things.
Registration will not be considered complete until the Organization Constitution, an Advisor Agreement form and Roster are on file with Student Engagement.
You will find in the registration form, an Advisor Agreement form and a Roster template below. You must download the forms template and "SAVE AS" your organization name and 2020. All organizations must have an advisor. Any groups who have not returned this form to the Office of Student Engagement will have failed to complete their registration, and will not be considered an active group.
REGISTER MY STUDENT ORGANIZATION
New Organizations


Don't See it? Want it? Create it!
If the group you want doesn't exist at ASU, go ahead and create it. That's the sort of freedom that comes with an awesome campus community that offers an individualized experience.
Mix It Up
We have athletes who do theater. STEM scholars involved in Greek life and the Marching Rams Show Band. Resident Assistants who volunteer as peer tutors. Biology majors who are radio DJs, photographers for the Programming Board. Chemistry majors for the gardening club. It doesn't matter how you choose to engage just GET IN THE MIX!!!
Join us at our VIRTUAL COMMUNITY ENGAGEMENT FAIR/RSO SHOWCASE on August 26th & september 2nd for a chance to explore what each organization has to offer.
All throughout the year, the Office of Student Engagement is available to help any student or group of students brainstorm a new club or organization on campus. To be established for the Fall the deadline is March 31 and for Spring the deadline is October 31. If you have an idea for a club or organization you would like to see on campus, simply send an e-mail, and we can get you started with establishing something new and exciting on campus!
START A STUDENT ORGANIZATION
Instructions on the process is detailed withink the Intent to Organize Questionaire
Please be sure to complete the application in order to considered for approval as an organization.
Please contact us at rso@asurams.edu if you have any questions about this process.