Risk Management for RSOs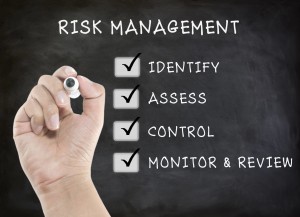 Risk Management
The Student Leadership & Development area values the relationship with students engaged in organization activities and as such has adopted a philosophical approach to partnering with individual students and student organizations as facilitators of this unique experience.
As facilitators, student organization members, leaders, and advisors work with administrators, faculty and staff to make intelligent, fair and reasonable choices within the boundaries established by state, federal, and local laws, university rules, and the educational mission of the institution. It is now a requirement that all ASU student organizations to designate one member to be a risk management liaison to ensure minimal risk for the organization.
Organization Orientation and Risk Management is required for all student organizations. In this session, we will discuss all of the registration requirements for organizations, applicable policies and procedures, navigating our new virtual development platform in GAView, event registration, and resources for RSOs across campus. All registered student organizations at Albany State University must also attend an annual Risk Management Education which will be included in the program.
We will cover information about alcohol and drug use and prevention, sexual harassment and sexual assault prevention and response, fire and firearm safety, food safety, and services for students with disabilities. This is the ideal starting place for organizations to gain the most information on how to effectively manage your organization.
Contracts
Anytime there is need for clear understanding of responsibility, there is need for a contract. Contracts are a binding agreement between two parties in which each gives something in return for something else. Before creating or signing any contract, please review these guidelines for proper procedure as student organizations do not have signatory authority for ASU.
Insurance
Most student organization activities do not require the purchase of insurance. However, higher risk activities or large scale events may require the organization to purchase additional insurance.
Liability and Waivers
Whether you are planning an event or carrying out organizational duties, the organization and the advisor (s) should review the information on the legal affairs website to be in the know about proper liability and when waivers may need to be completed.
Serving Food on Campus
To ensure that ASU food sales or service does not conflict with existing university food contracts and meets health and safety regulations, ASU student organizations must obtain approval for sales, service and handling of food-related items. Student organizations can obtain official policies and procedures through Auxiliary Services department.
Travel
Policy and procedures are in place to govern travel for recognized student organization events or activities. Approval should be requested prior to travel.
Youth Programs and Involvement
All youth activities, pre-collegiate programs and camps must be authorized by the appropriate campus leadership, before program activities can occur. Please see the information provided by the Office of Legal Affairs to learn more about the Youth Activities, Pre-Collegiate Programs and Camps policy.
A complete list of university policies and waivers can be found on ASU's Legal Affairs Website.
---
RSO Advisors & Risk Management
As an advisor, assisting the organizations with managing and mitigating the risks of campus programs is important. We believe that taking time to learn the policies that guide risk management and liability for student organizations is key.
Risk Management 101
Includes the process of identifying and evaluating the risks associated with activities and operations of an organization; developing a plan to control, reduce, or eliminate those risks.
Is an assessment about a future event or experience that threatens your organization's ability to accomplish its purpose, host an event, maintain status as a student organization, and maintain a healthy and safe environment for you and others.

Includes reasonable attempt to identify unexpected factors which may result in:

Harm to those involved

Property damage

Harm to the RSO's reputation

Includes proactively preparing to respond to incidents.
Risk can be categorized into 5 areas:
Physical– risk related to physical activities, travel, food illnesses, etc.
Reputation– risk related to damaging the character or image of individuals, the organization, or institution.
Emotional– risk related to the discomfort or damaging to an individual's personal feelings and well-being.
Financial– risks that negatively affect the fiscal strength of the organization or related parties.
Facilities– risks that inhibit the activity from taking place including weather, space, property damage, equipment, etc.
Risk management should be an integral part of the event planning process. When planning events or programs, it is important to think about anything that could unexpectedly occur. Anticipate the worst case scenario and plan for those possibilities. Take time to consider the risks and develop a risk management plan.
Each advisor has the responsibility to be fully acquainted with and ensure student organizations comply with the Code of Conduct, Student Fee Regulations, and the Campus Use of University Facilities policy. These documents provide great information for your students and you as you go through the event management and operation process.
Georgia Code On Insurance and Liability For Advisors

(State/University Employees)

Registered Student Organizations

(RSO) Registered Student Organization activities are not covered under the University's liability insurance, however, they are able to have advisors. The main difference is that RSOs do not act as part of the institution. However, there are measures the students and their advisor can take to reduce the potential for loss and limit liability. In addition, RSOs should be aware that if their event/activity is determined to be a higher risk category, e.g., concerts, physical/athletic type activities, they may need to purchase a one-time special event insurance coverage. This would be determined during the campus event management process. The Office of Legal Affairs can consult you on what type may be needed.
TIPS TO MITIGATE RISK
Have students schedule an appointment with their liaison in the Center for Student Involvement to talk through logistics.

Ask probing questions to student leaders planning events. Some examples include:

How they will manage lines, numbers, etc.

Run through "What if" scenarios about how they respond to someone getting injured at the event.

Student organizations should have a process for documenting/recording their activities and events to demonstrate:

Reasonable efforts were taken to mitigate risk.

Event planning consistency and accountability.

Transition for the next academic year planning process.

Availability of student organization records should an incident occur and the organization is required to provide documentation.

Decisions made to support event/activity safety.

Adherence to campus policies and procedures.

Event and Activity Planning

Waivers for activities with risk of injury

Requesting certificates (proof) of insurance from 3rd party vendors/companies

Risk assessments and emergency planning checklists

The University is available for questions regarding risk, insurance and liability questions.

---
The Office Of Student Engagement will counsel your organization through potential risks. You may request a meeting by emailing RSO@ASURAMS.EDU