ASU honors Dr. Martin Luther King Jr.'s life and impact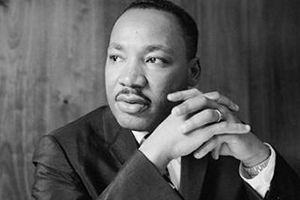 ALBANY, Ga. – Albany State University (ASU) will honor the life and works of Dr. Martin Luther King Jr. on Wednesday, Jan. 15 at a special tribute.
The tribute, hosted by the Office of Student Engagement, will be held at the Caroline Hall Chimney at 5:30 p.m. on the ASU East Campus. The event will include a re-enactment of the "I Have a Dream" speech and a rendition of the song "Lift Every Voice and Sing."
Additionally, students, faculty, staff and community members will have an opportunity to commemorate King's legacy through moments of reflection. The event precedes the federal holiday on Monday, Jan. 20, which nationally observes King's legacy.
###
Follow Albany State University on Twitter and Facebook @AlbanyStateUniv.