Alumni Spotlight: Tammy Hodo
Tammy Hodo
President of All Things Diverse, LLC
Albany State alumna Dr. Tammy L. Hodo ('97), from Milwaukee, Wisconsin, graduated with a bachelor's degree in criminal justice. While attending ASU, she was a member of the Criminal Justice Club, pledged the Delta Rho Chapter of Delta Sigma Theta Sorority, Inc., participated in ROTC and graduated with honors. After graduation, she earned her masters of public administration from Columbus State University in Columbus, Georgia and went on to earn her Ph.D. in urban studies with a minor in sociology from the University of Wisconsin-Milwaukee. She is president of her company, All Things Diverse, LLC, secretary of the Jacksonville Urban League Foundation Board and vice president of RESTORE, a non-profit that assists returning female offenders in Duval County through opportunities, rehabilitation and education.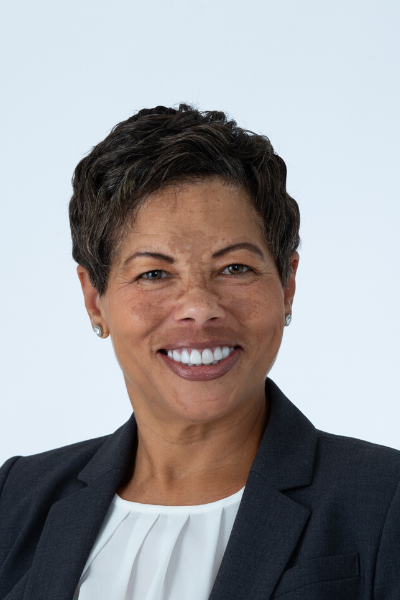 What do you like best about working as a social scientist?
I get to examine how race, class, gender and ethnicity continues to impact life chances. Everything around us has social components, and I enjoy teaching people about how valuable diversity, equity and inclusion bring to the workforce, our lived experiences and knowledge.
What does a day in your life look like?
I own a diversity, equity and inclusion educational consulting business, All Things Diverse, LLC. My typical day involves meeting with potential clients, working on contracts I have won and writing course content for my training seminars.
Who made the biggest impact on you while at Albany State University?
My entire experience at ASU was amazing, and I can't say that it was just one person that impacted my life. Being from the Midwest, I never experienced such a large group of people who looked like me (Black/brown) in a space focusing on bettering our country.
What are obstacles you've had to overcome to progress in your field?
Intersectionality –being a woman of color – I find that some people want to challenge what I say because they have been taught to question our knowledge base without regard to our credentials.
What advice would you give to students to pursue their dreams?
You know when you are walking in your purpose because doors that should be difficult to get through just fly open. Follow your passion, and whatever you do will not feel like work.
What is something you are passionate about?
Voting restoration rights for returning offenders (convicted felons). Just because people make a mistake doesn't mean that they should have to suffer their entire lives for it and voting is such a fundamental right that our ancestors fought hard for us to obtain.
Last year, you were selected to give a TEDx Talk in Jacksonville. How did it feel to be selected and tell us a little about the experience?
It was amazing being chosen for TEDx Jacksonville. I felt that my message was one that needed to be told and was pleasantly surprised when my talk, which dealt with the social construct of race, was selected. Race is not biologically real and has been used to justify the horrible treatment of certain groups. Race or the construct of it is dynamic and has changed over time. I believe my story was one that was right for the current climate in America surrounding race and ethnicity There are hundreds of people who submit for an opportunity to conduct a TEDx talk but not many are chosen. I feel extreme pride and gratitude.
Once you are chosen, you are expected to work with a coach to help shape your story in a TEDx format. All TEDx coaches are volunteers and work right beside the speaker to ensure that the story that is told is one that is engaging and makes people question things they thought they understood. It was an amazing experience that I will never forget.