Basketball Homecoming 2023 Recap
The Albany State Golden Rams men's and women's basketball teams split with the Fort Valley State University Wildcats in front of over 5,000 fans at The Jones Brother Health, Physical Education and Recreation Complex for the Basketball Homecoming Games on the ASU East Campus.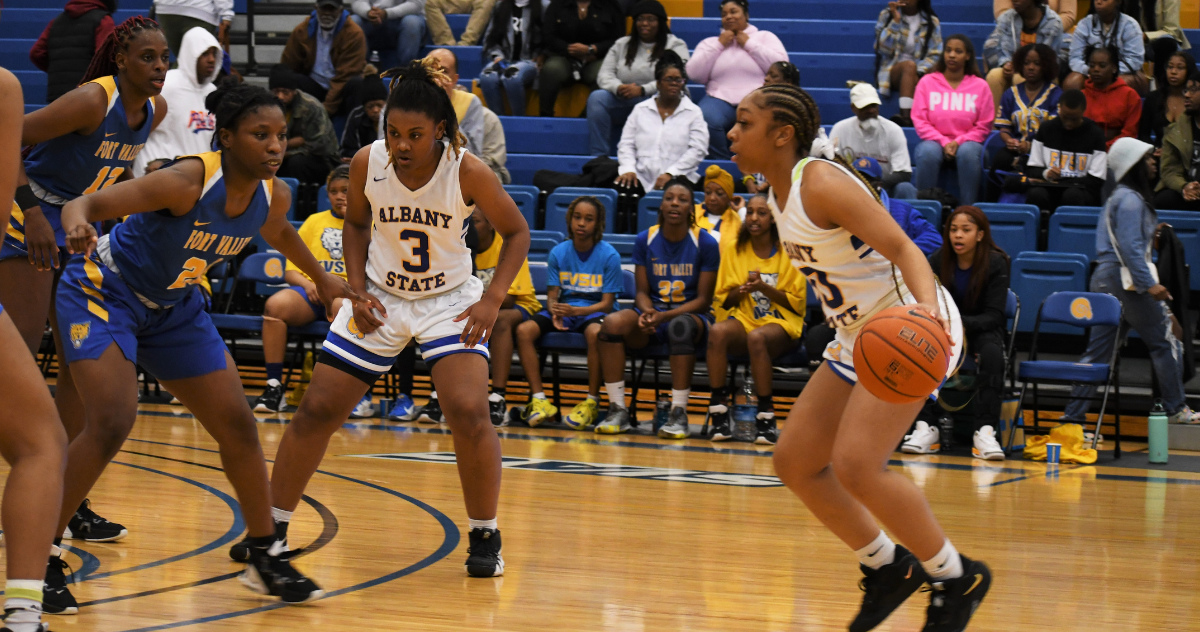 In the women's game, Albany State defeated the Wildcats (48-44). With the win, the Golden Rams improved to (7-16) overall and more importantly, (5-12) in the SIAC.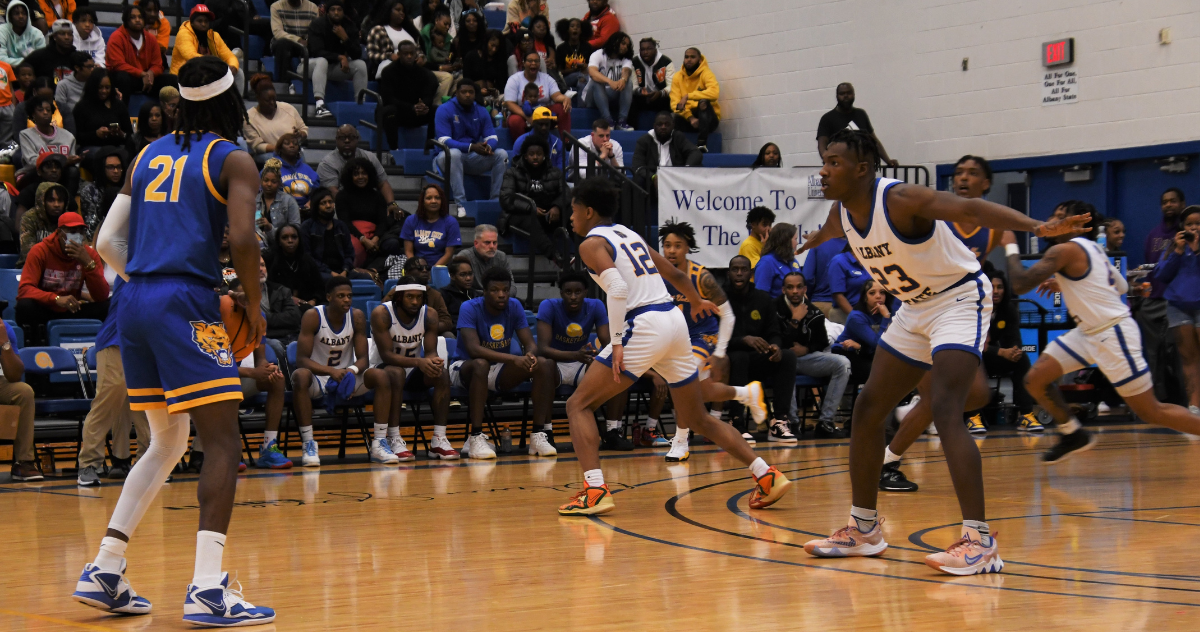 In the men's game, the Fort Valley State Wildcats defeated Albany State (66-56). With the loss, the Golden Rams fell to (7-18) overall and (7-12) in the SIAC.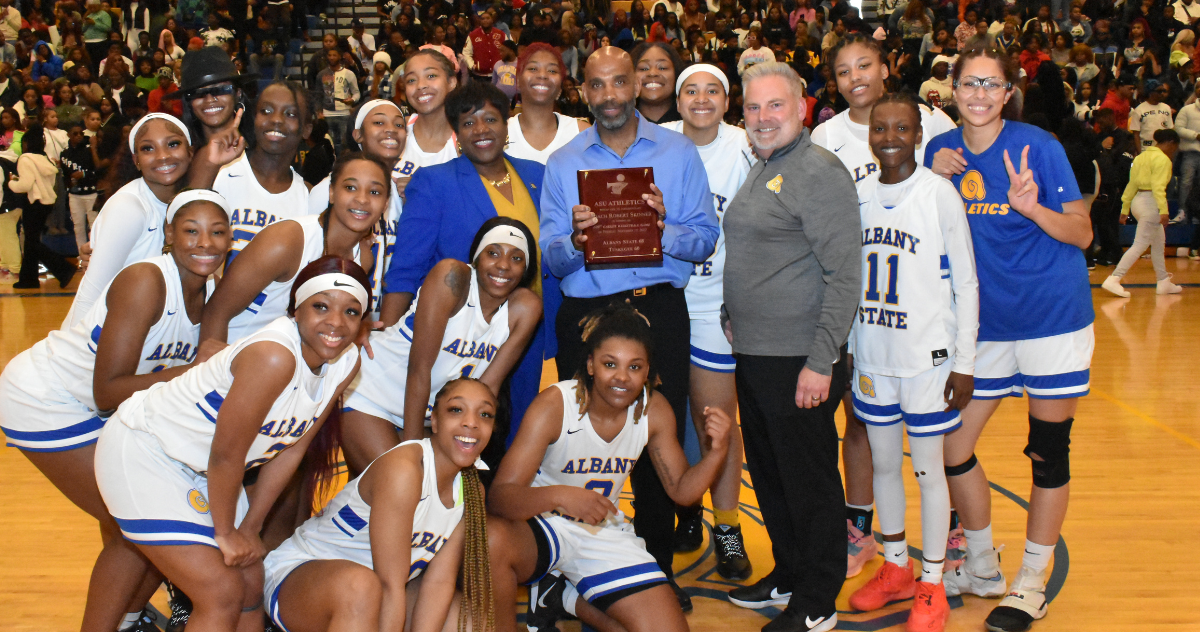 Albany State University recognized and honored Coach Robert Skinner for winning his 600thcareer basketball game (68-60) against Tuskegee University on November 15.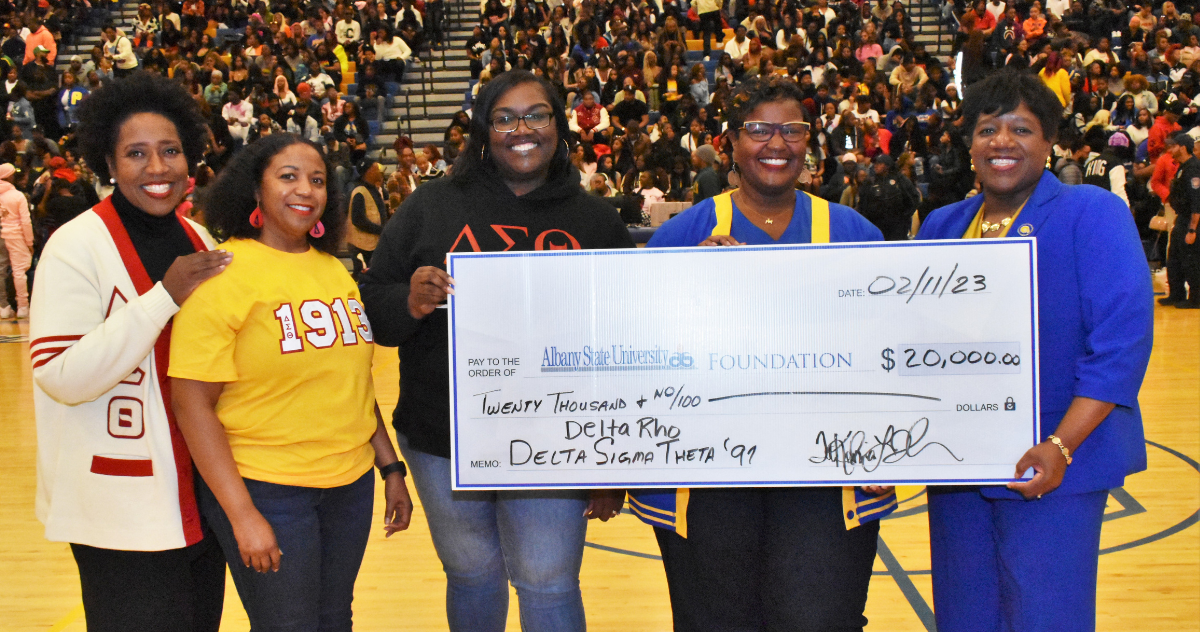 The Delta Rho Delta Sigma Theta Class of '97 presented the ASU Foundation with a donation of $20,000.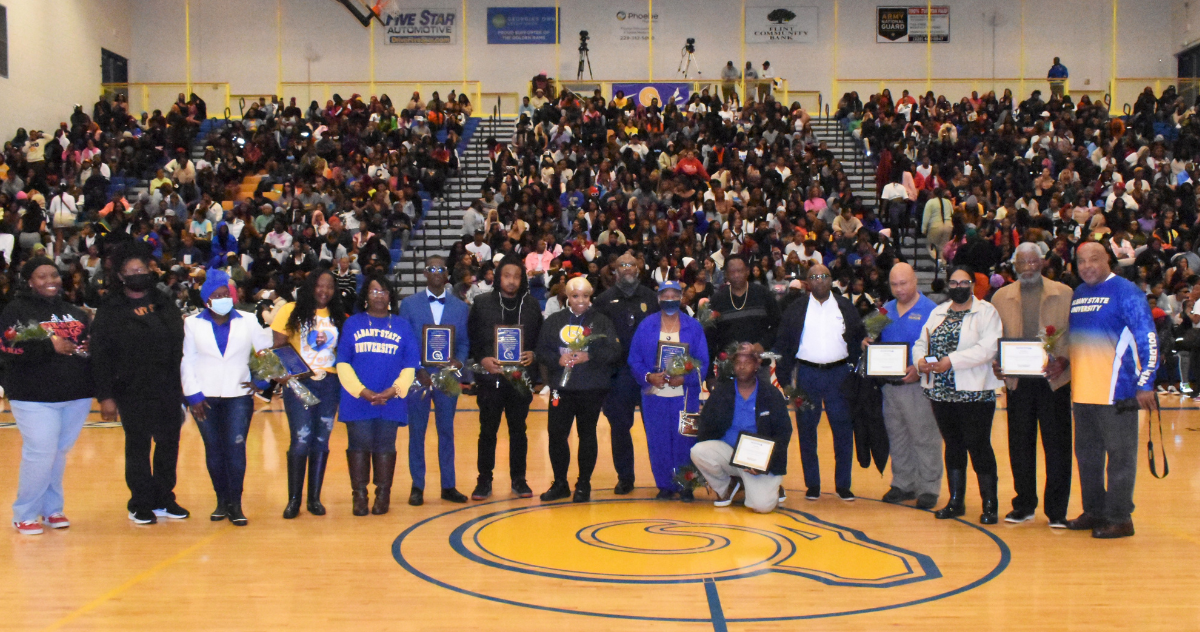 Albany State University recognized and honored past and present transportation specialists for their hard work, dedication, and outstanding support to ASU athletics.
Thank You Golden Ram Fans