Albany State University Students Participated in Madden NFL 23x HBCU Tournament during Super Bowl LVII Week
Albany State University (ASU) students Andrew Patterson ('24) and Alon Anwoju ('26), participated in the Madden National Football League (NFL) x Historically Black College or University (HBCU) Tournament during Super Bowl LVII Week.
The student finalists participated in the 3rd annual EA SPORTS™ Madden NFL 23 x HBCU Tournament. As finalist, they were provided with an exclusive week-long experience to shadow and learn the business components of football while participating in various NFL and tournament events and activities. To conclude the week, each student was provided with a ticket to attend Super Bowl LVII at the State Farm Stadium.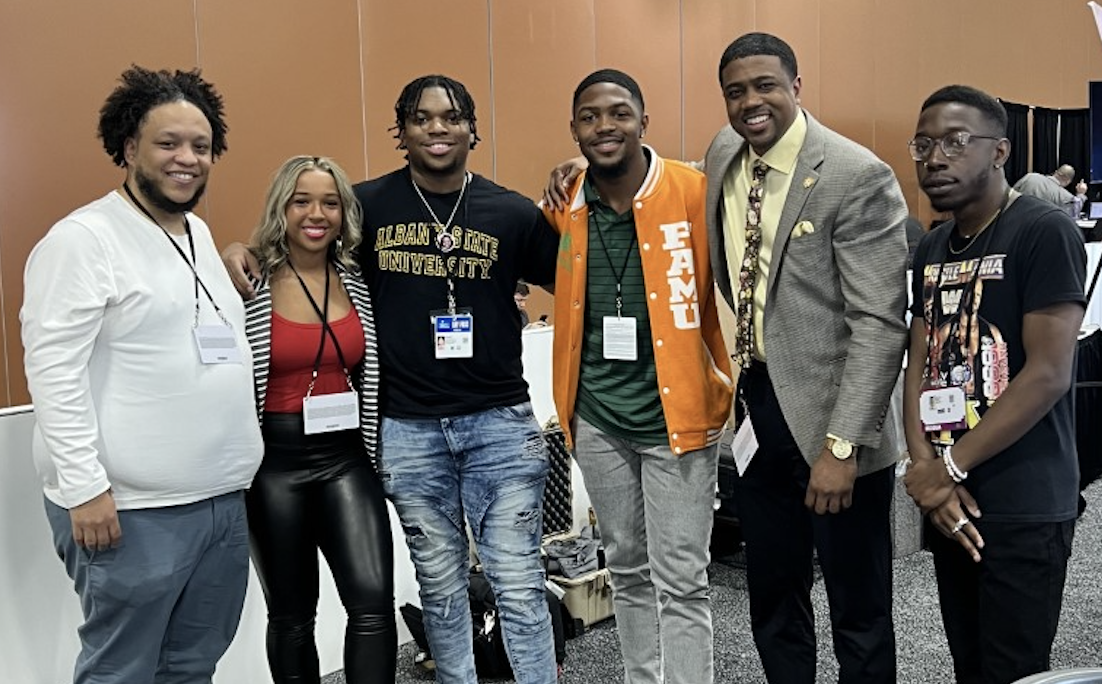 "Being able to participate in the NFL program is a unique opportunity where our students explored their professional field of interest while gaining hands-on business experience," said President Marion Ross Fedrick. "Mr. Patterson and Mr. Anwoju are indicative of the type of talent that ASU is preparing to be future leaders in a global marketplace."
Mr. Anwoju said "I truly had a once in a lifetime experience and opportunity. I was able to network and meet people who truly inspired me while gaining tips for my future career. Thank you EA SPORTS™ and ASU for allowing me to receive this opportunity.
Highlights of the students' participation in the tournament can be found on the NFL YouTube channel. To view the original release, click here.
To stay up to date on the latest ASU news, visit www.asurams.edu