2021 Homecoming Parade Grand Marshal: Dr. James "Eddie" Black
Albany State University is honored to have alumnus Dr. James "Eddie" Black ('89) serving as the 2021 Homecoming Parade Grand Marshal. The Homecoming Parade will be Saturday, Oct. 9 from 9 to 11 a.m. on Pine Avenue in Downtown Albany.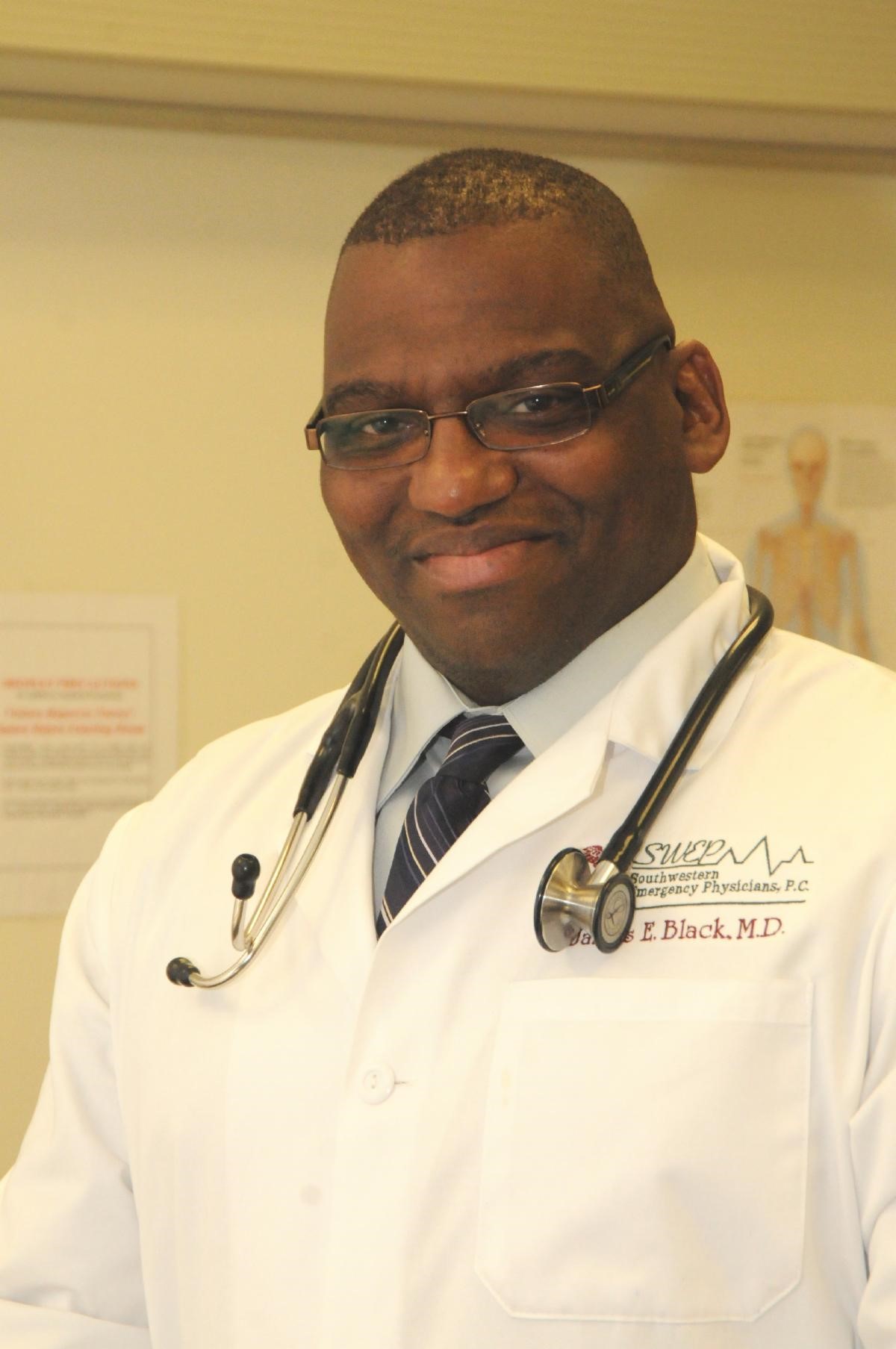 Dr. James "Eddie" Black is a beloved member of the ASU and Albany-Dougherty community. Black spent a lot of time at ASU during his formative years, as his father Dr. Billy C. Black served as a faculty member, administrator, and the 6th president.
Graduating with a B.A. in chemistry in 1989, Dr. Black is a life member of the ASU National Alumni Association and a member of the Omega Psi Phi Fraternity, Inc.
Black served in the U.S. Navy as a flight surgeon and developed training programs funded by the Department of Homeland Security while working at the University of Alabama at Birmingham. He then completed a residency at the University of South Florida in Tampa, Fla., before returning to Albany in July 2006 to join Southwestern Emergency Physicians at Phoebe Putney Memorial Hospital.
He currently serves as the medical director for emergency services for the Phoebe Putney Health System.
Black has been on the frontlines of the pandemic, helping to lead Phoebe's response to the COVID-19 outbreak, and was recently featured in WALB's "Heroes Among Us" series and was a Georgia Trend 2021 Georgian of the Year.