ASU Commencement Spotlight: Malaysia Dexter, Bachelor of Social Work
MALAYSIA DEXTER, BACHELOR OF SOCIAL WORK
FUTURE PLANS: SOCIAL SERVICES SPECIALIST AT DEKALB COUNTY FAMILY AND CHILDREN SERVICES
Malaysia Dexter, from Decatur, Georgia, will graduate on December 11 with a Bachelor's degree in social work. She is a member of the Student Social Work Association, a Resident Assistant, and interned at the Lee County Division of Family and Children Services.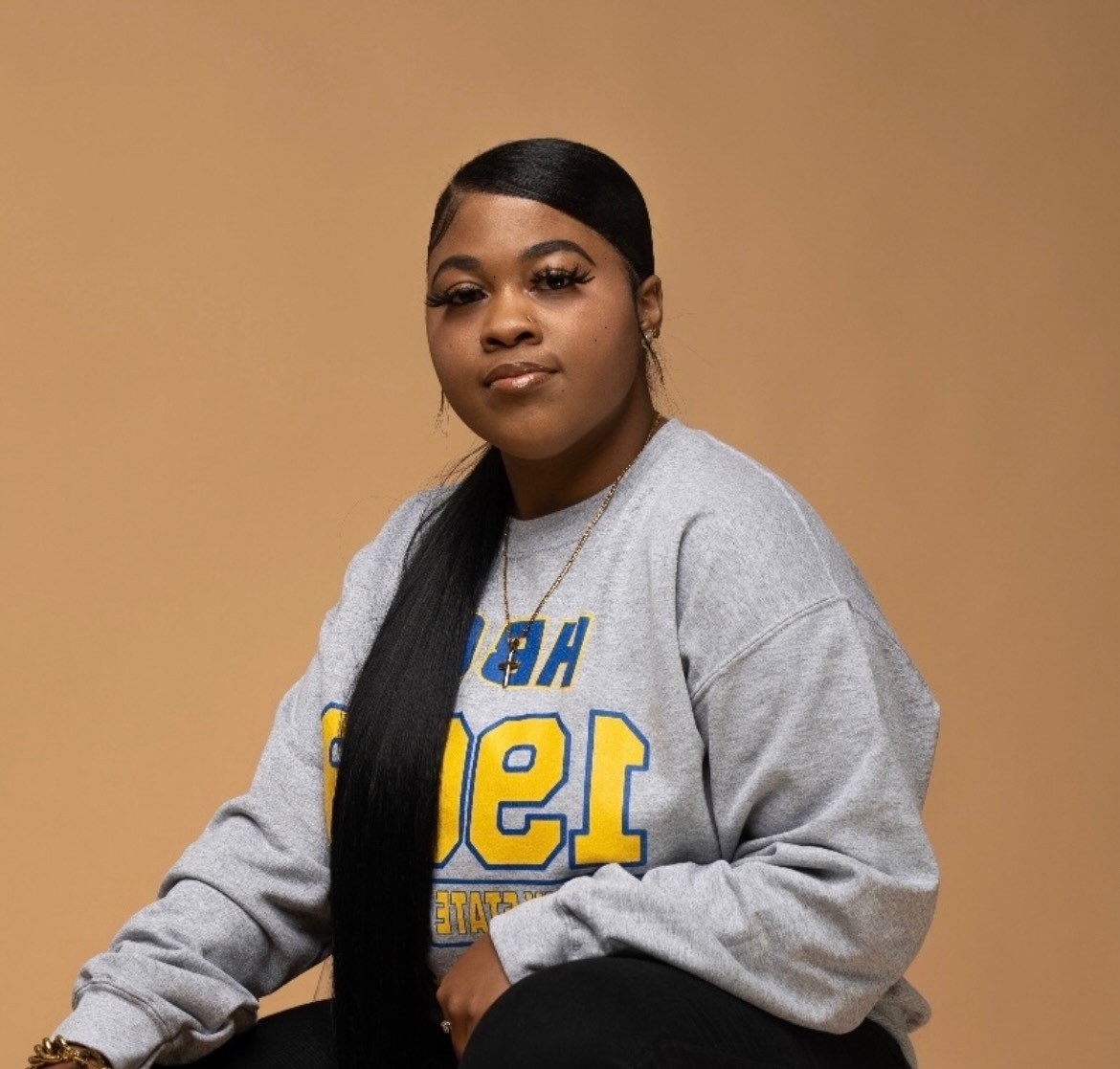 What motivated you to learn more about your field?
There are so many people who believe that social work is a field that focuses on child protective services, but social work is more than that scope. Social Work can be done and found in many other disciplines and the end goal is to enhance and promote an individual's well-being.
What do you love most about your chosen profession?
My profession requires one to be selfless and dedicated to serving people of different backgrounds, ethnicities, religions, cultures, and sexual preferences. To be a part of a profession that strives to enhance the wellbeing of others, no matter who they are is the most humane thing anyone can do, and that is why I love social work.
What are your post-graduation plans?
I will work for the Dekalb County Division of Family and Children Services as a Social Services Specialist.
Why did you choose ASU?
ASU embodies the meaning of family and striving to elevate in all shapes in forms.
Who has made the biggest impact on you and who do you consider to be a role model at ASU?
The faculty and staff in the Department of Social for the past two years have inspired me to go above and beyond what I think I can do. They have given me all the tools I need to be successful in and out of the classroom and they are great examples of what it means to be a role model.
What are you passionate about outside of your education?
I am passionate about music. I believe that music is a universal language that brings people together and I feel that without music there would be no sense of unity or expression.
What advice would you give to other ASU students?
The power of manifestation is real, and you must speak over your life with a positive mind. You must believe in what you're saying and have faith in the things you want out of life.
What would you say to a High School student about choosing ASU to further their education?
ASU is a place that allows you to find yourself and, in the process, strengthen your mind, build long and meaningful relationships, and receive an education that will benefit you inside and outside of the classroom.