Albany State University anticipates steady enrollment for fall 2018



Albany State University anticipates steady enrollment for fall 2018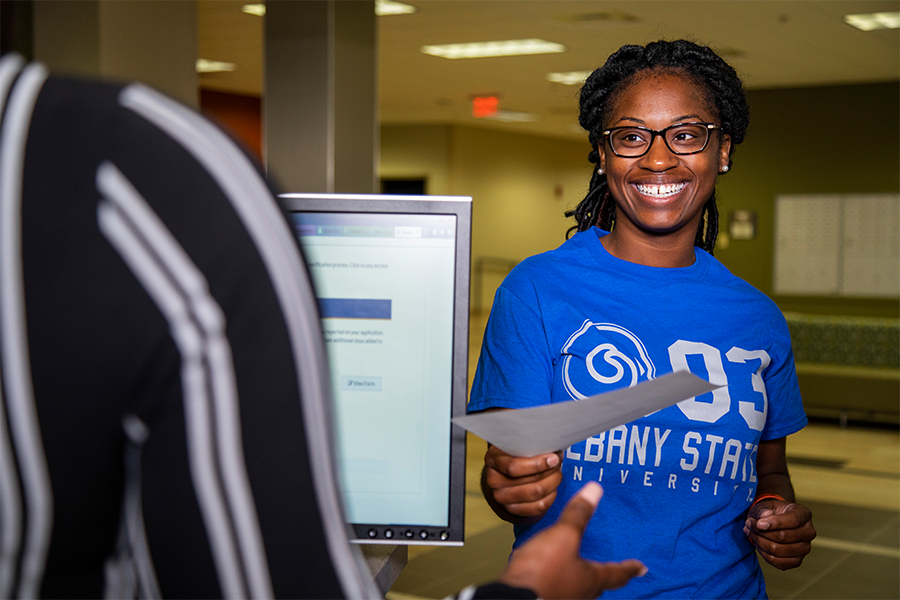 Fall 2018 classes begin on August 13 for all Albany State University students.
ALBANY, Ga. – Albany State University (ASU) officials anticipate that the fall 2018 enrollment number will rest between 6,400 and 6,600, similar to last fall's final number.

"We are focused on recruitment efforts and improving retention and graduation rates," said ASU Interim President Marion Fedrick. "We have a lot to be proud of at ASU. Our professors are some of the best faculty members that any university has to offer, and they are preparing students for competitive industries."

So far, more than 6,000 new and continuing students have registered for the fall term. The final enrollment number will be provided by the University System of Georgia (USG) later in the fall semester.

Stephanie Lawrence, assistant vice president for Enrollment Management, is optimistic about the positive impact of improvements to university processes related to student enrollment. Last spring, the university introduced Ram Central, the new home for the offices of financial aid, admissions, student accounts and the registrar. Ram Central, located on both the East and West campuses, serves as a central hub for student enrollment efforts.

"Our enrollment and retention professionals continue to hone our strategic initiatives," Lawrence said. "We are constantly building relationships with prospective students to increase interest in the university. In addition, we are doing all we can to ensure that new and continuing students are prepared for the fall."

Another new effort is the development of a registration call center. Faculty and staff members have committed time at the call center to personally reach out to new and continuing students to confirm their readiness for the fall semester.

"One of the key factors in a student's successful matriculation is early contact with academic advisors. Call center volunteers are helping to ensure that all ASU students are prepared to be successful Golden Rams," Lawrence said.

Students who have not registered should contact the university immediately in order to secure their place on the Ram roster.
###
Follow Albany State University on Twitter and Facebook @AlbanyStateUniv