Albany State to host Graduate School information session
Albany State to host Graduate School information session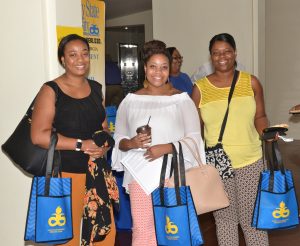 At the Fall 2017 Graduate School Orientation, new students received valuable information from various ASU departments.
ALBANY, Ga. – In today's competitive and ever-changing job market, graduate degrees offer an opportunity for advancement and a career transition.

Potential students can learn more about ASU's graduate degree programs while networking with faculty members and other students during a graduate information session on Saturday, June 2 from 10 a.m. to noon in Eula Lovett Hall on the East Campus. Valuable admissions and financial aid information will be provided.

Albany State offers master's degrees in business administration, education, public administration, social work, criminal justice, nursing and counselor education. An Education Specialist degree is also available. Many programs, such as criminal justice, nursing and education, are offered fully-online.

The graduate programs at ASU focus on promoting excellence in graduate education and ensuring that, upon completion, participants are efficient contributors in their field of study.

A full list of graduate degree programs and concentrations can be found at the ASU Graduate School website. To speak to a Graduate School representative, please call 229-430-1354.
###

Follow Albany State University on Twitter and Facebook @AlbanyStateUniv.