Anointed ASU Gospel Choir perform at worship centers, fundraising concert in Michigan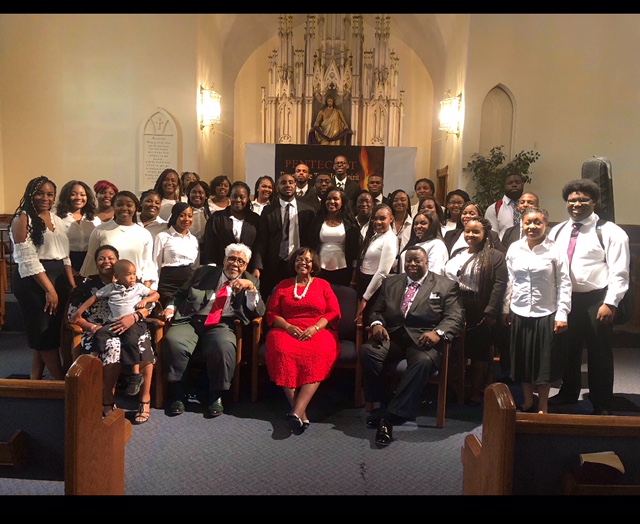 Anointed ASU Gospel Choir performed at a fundraising concert and at worship centers in Detroit and Flint, Michigan.
ALBANY, Ga. -- The Anointed ASU Gospel Choir recently performed at worship centers and high schools in Detroit on their first choir tour in more than 10 years.

Choir members met gospel artists Rance Allen, Dorinda Clark Cole and Bishop J. Drew Sheard.

"It was a privilege and an honor to not just meet them, but to sing at their churches," said Twontavis Cuff, senior vice president of the ASU Student Government Association.

The students traveled to Flint, MI, to participate in a fundraising concert and distribute bottled water to Flint residents. They also had an opportunity to recruit high school seniors by discussing ASU program offerings and campus life.

"We were able to introduce Detroit students to the Golden Rams," Cuff said. "We traveled to two schools and had at least six seniors per school to apply for ASU."
###

Follow Albany State University on Twitter and Facebook @AlbanyStateUniv.