Albany State University to celebrate 115-year legacy
Albany State University celebrates 115-year legacy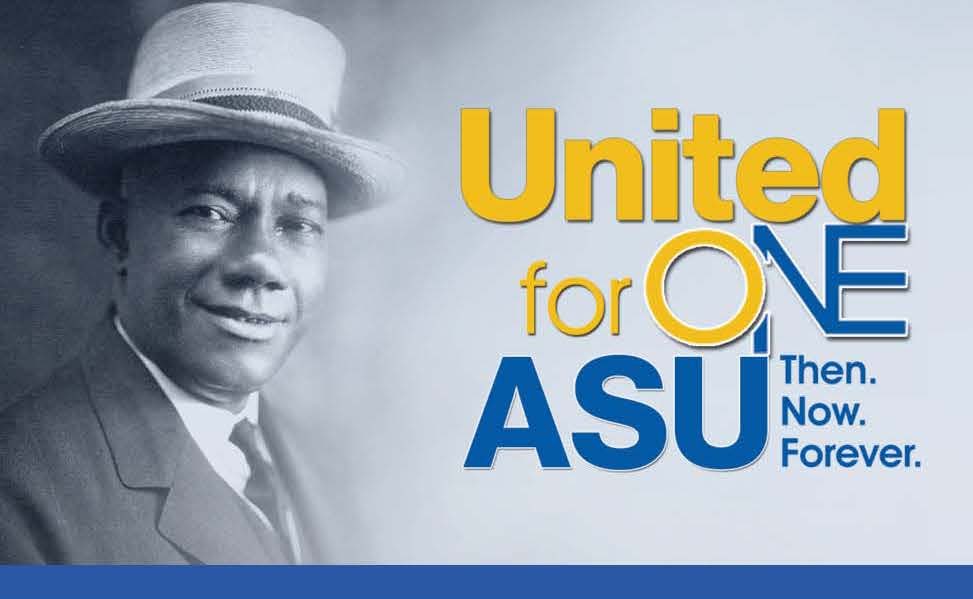 ALBANY, Ga. – Albany State University (ASU) will commemorate 115 years of heritage with a weeklong schedule of events from Monday, April 2 – Friday, April 6.
Founder's Day, which is observed on April 6, commemorates the legacy of Albany State University and founder Joseph Winthrop Holley. This year's theme is "United for One ASU: Then. Now. Forever.
The week's schedule includes a new addition to activities, the Distinguished Alumni Lecture Series. The weeklong series, which starts on April 2, will highlight professionals from ASU's broad alumni base. The series provides an opportunity for alumni to invest in the professional development of ASU students by offering valuable insight into various career fields. Speakers will discuss topics in the areas of entrepreneurship, business, education, medicine, management, safety and more. All lectures are free and open to the public. The lectures are listed below.
Christopher Pike - "Only a Man Looking for a Dream," April 2, 11 a.m.
Elizabeth Lovett - "Nursing in the Rural South and Entrepreneurship," April 2, 12 p.m.
Angela Shumate - "Making Connections in Education," April 3, 10 a.m.
Chief David Perry - "The Benefits of Graduate Education for Albany State University," April 3, 5:30 p.m.
Erika Estrada - "The Road Well Traveled: The Importance of Resilience in Business and Your Career," April 4, 12 p.m.
Kenya Lemon - "Planning for Success," April 5, 10 a.m.
The annual Founder's Day convocation will be held at 10 a.m. Friday, April 6, in the Billy C. Black Auditorium. ASU alumnus John W. Culbreath will serve as the keynote speaker. Culbreath earned a bachelor's degree in French from Albany State College, a master's degree in administration and supervision from Georgia State University and a doctorate degree in education from the University of Georgia.
Culbreath currently serves as a field consultant with Advancing Education, an education accrediting agency. He has worked in a variety of education roles – as a teacher, an assistant principal, a principal and an assistant and associate superintendent. Culbreath retired in June, 2001, after serving for six years as the superintendent of the Dougherty County School System. He is a co-founder of Strive2Thrive, an initiative designed to eliminate poverty in Dougherty County. Culbreath also retired as the interim dean of the ASU College of Education..
Friday includes a gravesite service at the founder's burial site located on the lower East campus, immediately following the convocation.
A complete schedule of alumni lectures and all Founder's Day events are available at https://www.asurams.edu/institutional-advancement/founders-day.php.
###
Follow Albany State University on Twitter and Facebook @AlbanyStateUniv.